NKUMC
Student Ministry
Our objective is…
to call students to a life of following Jesus Christ. We seek to do that by partnering with parents and the church community, giving ourselves to relationships, worship, bible study, spiritual practices and mission, wrestling with Biblical truth, building one another in love, and equipping students to serve the faith community and the world with Christ's love and grace.
Adult Leaders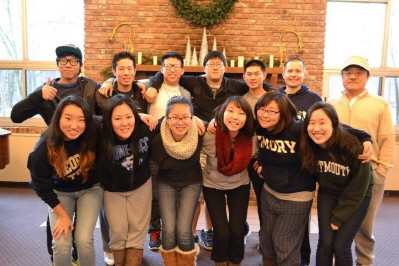 Adult leaders are a vital part of our ministry. Adults can serve in a variety of ways from administrative to leading bible studies and small groups. To find out how to get involved, contact NK Kim and Jeong Oh Kim.
Parents
Our student ministry is very well supported by a great PTA group. Check the calendar for parents meetings and parent seminar dates.
Opportunities to Connect
Each week, there are several opportunities for you to grow in your faith and connect with other students. If you have any questions about what is going on, contact NK Kim(godlovesnk@gmail.com or 305.205.2943) and Jeong Oh Kim (nkumcstumin@nkumc.net or 615.294.9031) or check the Facebook page (NKUMC Youth Group).
Sunday Mornings
10:00 am – Youth Worship in the Agape Chapel.
11:00 am – Bible Study. Join with other students in your grade for faith deepening teaching and
discussions.
Friday Night
6:00 pm Praise Team Rehearsal
7:00 pm Open Gym/Hang Time
8:00 pm Friday Night Gathering: Worship and small groups
Retreats/Mission Trips
The highlight of the school year is our Winter Retreat. Held at beautiful Garner Creek Retreat Center, the 2015 Winter Retreat will be December 27-30.
-2014 Winter Retreat Photo-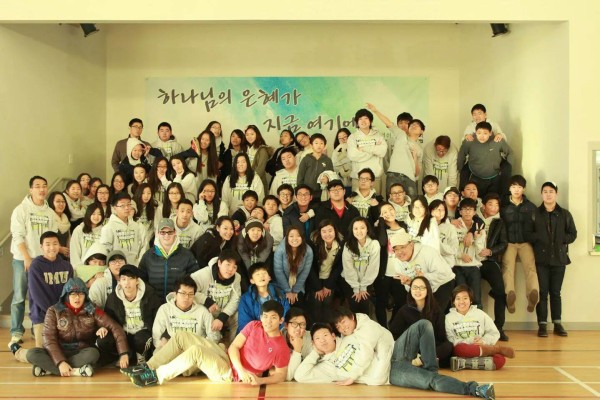 Each summer, NKUMC students and adults partner with New Wineskin Church in Tinum, Mexico in their ministry.

Calender
Important dates of the NKUMC Student Ministry:
2013 – 2014
Serve Teams
Serve is our version of student leadership.
Students can participate in the following Serve Teams:
Praise Team

Small Group Team
Prayer Seal Team
Media Team
Retreat Team
Mission Team
Special Event Team
Contact Us
Email: nkumcstumin@nkumc.net
Facebook: NKUMC Youth Group
Phone: 615.373.0880